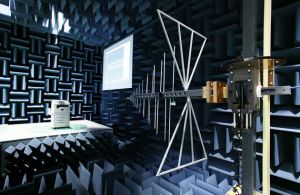 In June of 2022 the FDA issued an updated guidance for "Electromagnetic Compatibility (EMC) of Medical Devices".  This guidance offers significantly more detail than the 2016 guidance as it describes the relevant information that should be considered and provided in an FDA submission to support a claim of electromagnetic compatibility (EMC) for medical devices and in vitro diagnostic devices (IVDs). 
Key areas of focus and additions: 
Intended Use Environments

 

EMC risk assessments (ISO 14971)

 

Risk Considerations that may not be adequately covered in existing consensus standards due to technology evolution (i.e. 5G, MRI, NFC, WPT)

 

Applicable consensus standards and considerations in addition to or in lieu of IEC 60601-1-2

 

Immunity acceptance criteria and Essential Performance

 

Labeling for EMC

 

Leveraging existing EMC results vs new EMC testing

 

Emitters – specifically RFID: Now includes consideration of AIM 7351731 RFID immunity standard "or" IEC 60601-1-2:2020 Clause 8.11 (61000-4-39) "or" equivalent methods with justification

 

Recommended that Investigation Device Exemptions (IDE) and Investigational New Drug (IND) submissions also consider this guidance

 
While the guidance helps clarify at a high level the expectations and considerations, the selection of the appropriate standards, test method implementation, and acceptance criteria are the manufacturer's responsibility as they are specific to each product and intended use.   Many of the expectations of the guidance are typically addressed in the risk management file as well as an adequate EMC test plan and test report. 
An EMC test plan, created by the manufacturer and reviewed and aligned with by the test lab, at minimum should clearly capture Essential Performance and acceptance criteria, how performance is observed, description of the intended use and use environment, tests and test levels, deviations and special equipment used.  Additionally, it documents the test configurations including connections, voltages and frequencies, software, and modes of operation.  To fully test with respect to potential EMC risks multiple modes of operation or configurations may need to be evaluated.    
For any questions or assistance with compliance of your product please contact us using our contact page.
To see the FDA guidance please visit Information to Support a Claim of Electromagnetic Compatibility (EMC) of Electrically-Powered Medical Devices.